---
At Vancouver Massage's
Wellness Package
This much needed and deserving four-part treatment focuses on the WHOLE BODY.  It includes:
Whole Body Vibraton, Infrared Therapy, a Massage and a Facial.
 Your body will be grateful for the opportunity to experience reduced inflammation, increased circulation, lymph flow and detoxification.
You will feel truly rejuvenated after receiving this Wellness Treatment!
 With our 60 Minutes Massage
---
$185  
 With our 90 Minute Massage
---
$215  
We start with our Whole Body Vibration for 10 minutes and then have you head into the infrared sauna for 15 minutes.
The third part of this treatment is thoughtfully carried out in one of our massage rooms by one of our Licensed Massage Therapists.
They will perform a 60 or 90 minute
Signature Hot stone and Essential Oil massage.
Hot Stone Massage is a soothing and deep massage technique in which the heated stones are placed on specific points around the body over the blanket letting the heat penetrate deep into the muscles, alleviating discomfort in the area.  By using traditional Swedish massage strokes, the stones are held and massaged as an extension of the Therapist's hand generating great warmth and relaxation.
Essential oils enhance all the benefits of the massage and are a healing modality all by themself.  Not only do they smell great, but by adding them to the massage it boosts your immune system by increasing oxygen.
Did you know that viruses and bacteria can not live in a highly oxygenated environment.  This is a great tool for staying well throughout the season.  Using essential oils throughout your day will keep the "bugs" away!
The fourth part of this treatment you'll be taken to our facial room and our esthetician will provide you with our:
Organic Rose Radiance Facial
Using Angelina's Organic skin care we will use a cleanser, gentle double exfoliation, blossom clay mask, soothing facial massage and specially selected mosturizers to maximize your skin's health.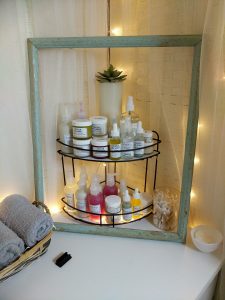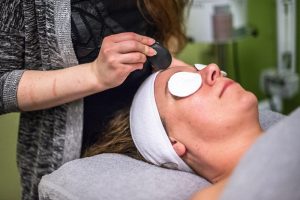 ---
The Therapists At Vancouver Massage care about your Health and Well Being. We look forward to being part of your wellness journey and know that you are on your way to living optimally through prevention with regular and consistent Facials and Massage.